Comprehensive Roof Inspection Services from Trusted Storm Restoration Specialists Serving the Denver Metro Area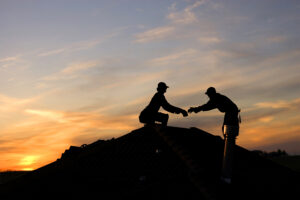 Are you concerned that the roof on your home in the Denver Metro area is in less than peak condition? Whether your concerns are due to your roof's advanced age or the fact that a hail storm recently struck your area, it's wise to find a reputable company to perform a thorough roof inspection as soon as possible. Many homeowners will try to visually assess their roofing systems and only call professionals if there are obvious signs of damage, such as missing shingles. However, roofing problems are often subtle and require a trained eye to spot.
Who Should You Turn to for a Roof Inspection?
At Pachner Exteriors, we make it hassle-free for homeowners in Colorado to have their roofing systems professionally assessed. Our roof inspection services are completely free and come with no obligation. When you contact us, one of our experienced project managers will visit your home and inspect every part of your roofing system. We'll look for structural weaknesses, loose or corroded flashing, ventilation problems, small holes, and any other problems that currently impact the performance of your roof or may cause issues in the future.
Upon completion of your roof inspection, we'll provide you with a detailed report of our findings, including photographs of issues we've discovered. After reviewing our report with you and answering your questions, we'll then make recommendations and help you determine if an insurance claim is necessary.
What if Your Roof Requires Restoration?
If our roof inspection reveals problems that must be addressed to protect your home, you can rely on Pachner Exteriors to handle every aspect of the project. As storm restoration specialists, we have insurance adjusters on staff who will negotiate with your insurance company and ensure a fair payout. We'll charge only what the insurance company pays to restore your roofing system.
Most importantly, Pachner Exteriors has a team of roofing experts with extensive experience installing all types of roofing systems, including asphalt shingle, tile, metal, and many others. We even offer roofing systems with industry-leading impact resistance. In many cases, our customers' restoration projects provide an opportunity for homeowners to significantly upgrade their roof.
If you suspect the roof on your home in the Denver Metro area is damaged, don't delay. Call Pachner Exteriors for a free roof inspection today.
Get A Quote