Top-of-the-Line Replacement Windows for Homes and Businesses in Fort Collins, CO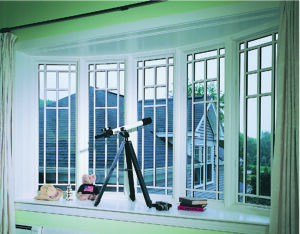 The importance of having high-performance windows in your home or business in Fort Collins, Colorado, can't be overstated. After all, this region experiences extreme temperature fluctuations and severe weather, including hailstorms. So, if your current windows are outdated or damaged, they can easily allow air and water infiltration, leaving your home vulnerable to mold and rot, as well as skyrocketing energy costs. Whether the windows in your property have been damaged in a recent storm or have simply begun to show signs of age, you can rely on the experts at Pachner Exteriors to install industry-leading replacement windows that will provide a lifetime of value.
About Our Windows
Pachner Exteriors installs replacement windows from Pella®, which provide industry-leading performance on local homes. For example, these windows are available with wood, vinyl, or fiberglass frames, each of which provides best-in-class resistance to deterioration and impacts. They also make a smart investment, as their premium glass and frame packages can significantly reduce heat transfer, thereby making it easier for your HVAC system to maintain comfortable temperatures and possibly reducing your monthly energy costs.
Additionally, Pella replacement windows make a stunning addition to any property. They are available in all of the most popular styles, including single-hung, double-hung, casement, bay, picture, and even specialty shapes. Plus, a wide array of customization options are available, including frame colors and hardware styles, allowing you to create a look that is all your own.
Why Choose Us to Install Your Pella Replacement Windows?
Pachner Exteriors is a Platinum Pella Certified Contractor®, proving our commitment to precise installations. However, that is only one of the reasons that local homeowners and business owners choose us. We have developed a seamless process to ensure a hassle-free remodeling experience and timely window installation. If your project is part of a storm restoration project, you can rest easy knowing we have extensive experience working with insurance companies. We will ensure you are properly compensated for damage to your home and will charge no more than the payout you receive.
Learn more about what makes Pachner Exteriors a leading provider of replacement windows serving Fort Collins, CO, by contacting us today.
Get A Quote