Storm Damage Repair Professionals Serving Fort Collins, CO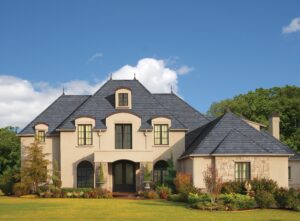 It is easy to feel overwhelmed if your home has been damaged by a storm. After all, you are facing an unexpected expense and your home is exposed to the elements. If the problem is not effectively addressed quickly, it may lead to more extensive and costly damage. However, partnering with Pachner Exteriors will put your mind at ease. We are Fort Collins' most trusted expert for storm damage repair and can take care of your home promptly.
Our Storm Damage Repair Process
At Pachner Exteriors, we have a highly effective process in place to provide homeowners with storm restoration solutions efficiently and with the utmost attention to precision and quality workmanship. Whether it is your roofing system, siding, gutters, or windows that require attention, you can count on us to handle every aspect of your project. Our process includes the following steps:
Inspection
When you contact us, we will promptly send one of our experienced project managers to your home to perform a comprehensive inspection. We will share details of our findings, including photographs, and provide you with an expert recommendation.
Insurance Claim Assistance
If your storm damage repair project requires that you file an insurance claim, you will not be left to fend for yourself. Pachner Exteriors has insurance adjusters on our team who have extensive experience negotiating on our customers' behalf. We will ensure you receive a fair payout.
Installation
Pachner Exteriors maintains elite-level relationships with the industry's most highly regarded manufacturers, such as GAF for roofing and Pella® for windows. This not only proves our commitment to upholding the highest standards of workmanship, but also allows us to offer highly competitive prices and exceptional warranties.
Contact Us
If your home in Fort Collins, CO, has been damaged in a recent storm, don't delay. Contact Pachner Exteriors today for a comprehensive storm damage repair solution from the area's most trusted exterior remodeling professional.
Get A Quote