Exceptional Replacement Windows for Homeowners in Greeley, CO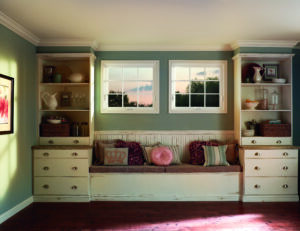 When it comes to your home's thermal performance, no component is as important as the windows. So, if they have been damaged by hail or are simply outdated and drafty, your windows will allow excessive heat transfer. This not only makes it difficult to maintain comfortable indoor temperatures, but also may result in increased monthly energy costs. At Pachner Exteriors, we are proud to install replacement windows that are designed to provide a lifetime of performance in Greeley, Colorado, homes.
Benefits of Our Replacement Windows
As Colorado's premier storm restoration specialist, Pachner Exteriors has a proven commitment to providing premium home upgrades for our customers. This includes our replacement windows, which come from the highly regarded manufacturer, Pella®. Featuring exceptionally insulating frame and glass packages, these windows provide superior energy efficiency when compared to similar models and will continue to do so for decades.
More than simply energy efficient, the Pella windows we install are available with many custom options. For example, you'll get to select from wood, fiberglass, and vinyl frames as well as a wide array of styles, including single-hung, double-hung, bay, awning, and even specialty shapes.
Benefits of Partnering With Pachner Exteriors
In addition to installing top-of-the-line replacement windows, Pachner Exteriors also provides expert installations and first-class service. In fact, we are a Platinum Pella Certified Contractor® – a designation only given to companies with a history of adhering to the strictest standards of quality workmanship. We also ensure our customers' projects are completed efficiently and without any lapses. For homeowners who require assistance with their insurance claims, we can help with that as well.
For more information about the replacement windows we install in homes in Greeley, CO, contact Pachner Exteriors today.
Get A Quote