Comprehensive Roof Replacement Solutions for Homeowners in Fort Collins, CO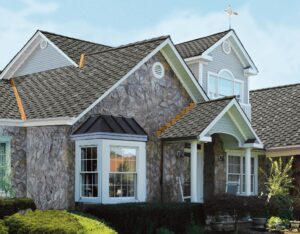 Whether the roof of your home in Fort Collins, Colorado, has been damaged in a recent hailstorm or has simply aged into a state of disrepair, you need efficient roof replacement services from a reliable company as soon as possible. If service is delayed, the damage may spread, resulting in numerous costly problems, including rot and mold growth. At Pachner Exteriors, we have more than 50 years of combined experience providing roof replacement services and can help restore your home as quickly as possible.
What to Expect When You Call Pachner Exteriors
At Pachner Exteriors, we have a reputation for taking excellent care of our customers from the moment they contact us to long after their project has been completed. We'll begin the process by sending one of our skilled project managers to your home to perform an inspection. We will develop a detailed report along with our recommendations, allowing you to make an informed decision about what is best for your home.
If you decide to utilize our roof replacement services, you can rest easy knowing your project is in the hands of true professionals. We install only top-of-the-line products from the industry's most trusted names, including GAF, Boral, and Davinci Roofscapes. These products have best-in-class features as well as Class 4 impact resistance ratings to better protect your home. In fact, most homeowners find that their storm restoration project actually provides them with an opportunity to upgrade their roofing system. Plus, Pachner Exteriors maintains high-level certifications, such as a GAF Master Elite® contractor designation, proving our commitment to quality workmanship.
Additionally, if you require assistance filing an insurance claim, we can help with that as well. Our on-staff insurance adjusters will work directly with your insurance company, helping to maximize your payout. Also, if your roof replacement project is part of a storm restoration effort, Pachner Exteriors will charge only what your insurance company pays.
Learn More
Pachner Exteriors is proud to provide homeowners in Fort Collins, CO, with an exceptional value on roof replacement. For more information about our services, contact us today.
Get A Quote